Home / Careers / Project Engineer
Why Global Roofing Group?
Career Advancement
Fun
Technology
Giving Back
Training
The Project Engineer will provide support to the Project Manager/ sales team. Maintain project schedule by monitoring project progress, coordinating activities and resolving problems. Control project plan by reviewing design, specifications, and plan, scheduling changes, and recommending actions. Communicating with customers (General Contractors) organizing and controlling project elements. Tracking progress with documentation, assist with organizing Sharefile folders. Perform take-offs in on-screen software. Assisting sales team/ management with any additional needs.
Skills
Excellent customer service skills
Excellent written and verbal communication skills
Excellent organization skills
Ability to work well with others
Proficient in reading and understanding plans and specifications
In depth knowledge of Microsoft Office
Supporting Project Mangers/ Salespeople
Experience with Bluebeam or other on-screen take-off software is required
Manage projects in Salesforce CRM
Compensation
Competitive wage based on industry standard, skill set and location
Regular compensation reviews
$55,000.00 - $75,000.00 per year DOE
Benefits
Employer sponsored healthcare options including medical, vision & dental
Supplemental insurance options
401(k) savings plan
Career advancement training
Paid time off
How to Apply
In person, 2401 E. Magnolia St Phoenix, AZ 85034 · Online: www.globalrsw.com/careers
Email: jobs@globalrsw.com
Apply Now!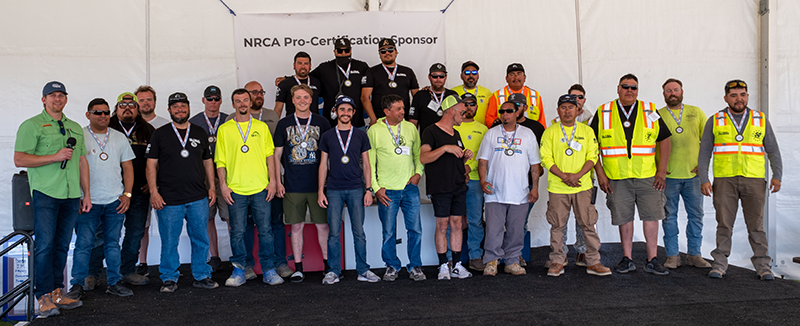 Did you make it to the Roofing Olympics?