Home / Careers / Commercial Roofing Superintendent
Why Global Roofing Group?
Consistent Year-round Work
Weekly Pay
Career Advancement
Job Requirements & Responsibilities
Supervise the completion of multiple roofing projects from beginning to end
Visit jobsites daily
Conduct and participate in company safety practices
Labor tracking
Knowledge to inspect roofing system for quality control to ensure warranty and client satisfaction
Complete performance reviews
Communication with co-workers, supervisors, and clients
Reliable transportation
40+ hours per week
Compensation
Competitive wage based on industry standard, skill set and location
Regular compensation reviews
$50-$75k/annual DOE
Benefits
Employer sponsored healthcare options including medical, vision & dental
Supplemental insurance options
Employer matched 401(k) Savings Plan
Career advancement training
Paid travel expenses and daily per diem
Tools
Company apparel
Paid time off
Smartphone & Tablet
Vehicle expenses shared reimbursement
How to Apply
Apply Now!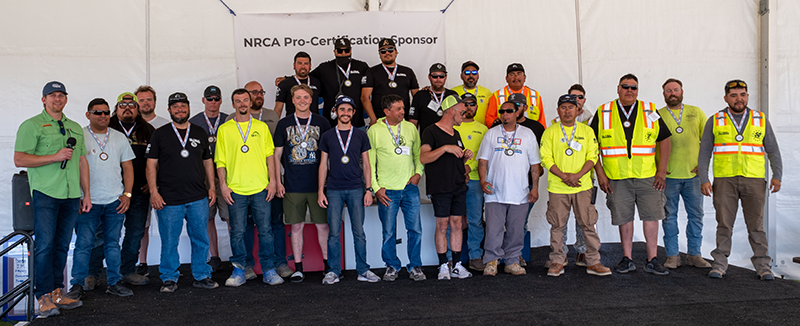 Did you make it to the Roofing Olympics?