Home / Careers / Commercial Roofers (Laborer / Technician / Foreman)
Why Global Roofing Group?
Consistent Year-round Work
Overtime Opportunities
Weekly Pay
Career Advancement
Job Requirements & Responsibilities
Installation or replacement of commercial roofing systems (Single Ply, BUR, Metal, Tile, Service, Foam and Coating) according to specifications and warranty requirements
Apply safety practices as it applies to the roofing trade
Clean work area and equipment
Prepare the roofs for the application of new roofing materials
Perform physical activities on a daily basis
Attention to detail
Schedule materials, equipment and deliveries, paying special attention to using inventoried materials
Communication with co-workers, supervisors, and clients
Reliable transportation
Compensation
Competitive wage based on industry standard, skill set and location
Regular compensation reviews
$15-$33/hour DOE
Benefits
Employer sponsored healthcare options including medical, vision & dental
Supplemental insurance options
Employer matched 401(k) Savings Plan
Career advancement training
Paid travel expenses and daily per diem
Tools
Company apparel
Paid time off
Smartphone (specific positions)
Vehicle expenses shared reimbursement (specific positions)
How to Apply
Apply Now!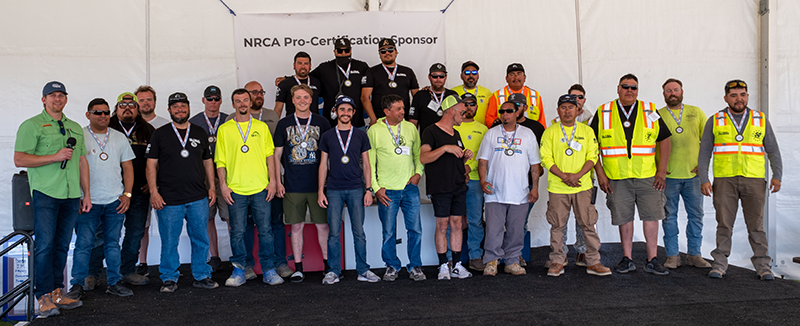 Did you make it to the Roofing Olympics?